Europe's premier conference on blockchain and digital currencies, Decentralized was organized for a third consecutive year, in Athens, from 30 October – 1 November 2019. The conference welcomed nearly 1000 attendees, and was organised by the University of Nicosia, and proudly supported by the Cyprus Blockchain Association once again.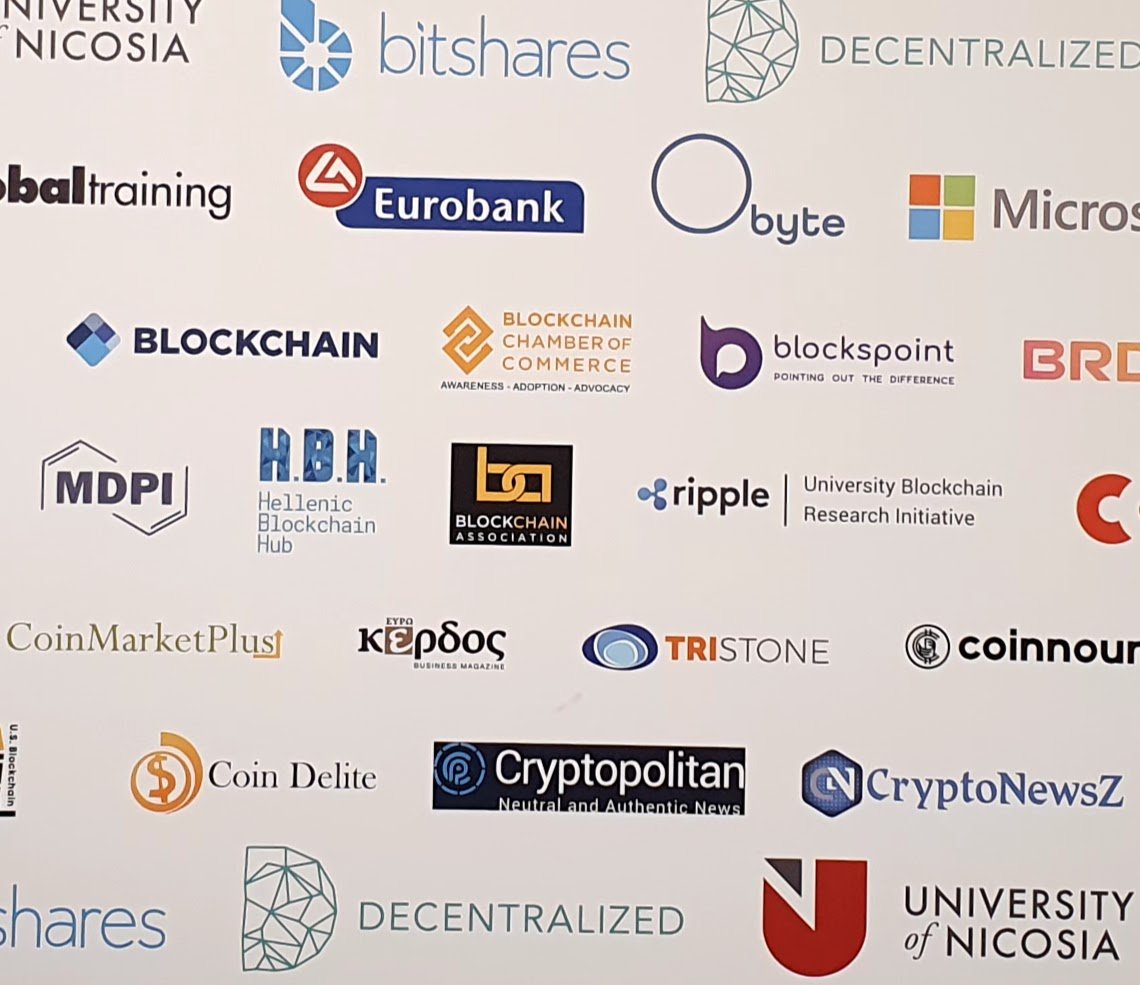 The blockchain conference also attracted business executives and academics from more than 50 countries and hosted more than 150 leading speakers. This year's conference debated current trends and future developments across three fascinating tracks. These were Business, Technology and Academic.
George Agathangelou, Business Development Manager for Grant Thornton Blockchain Cyprus Ltd, represented our association as a keynote speaker, and delivered a speech under the Technology track with the subject
"The Future of IoT and Machine to Machine Payments"

emphasizing on the increasing role blockchain technology in the Internet of Things.
George reiterated that it is expected to see most developments in the space of product identity and interactions being developed in a centralized manner and allow for a multi-stakeholder product lifecycle using DLT in the next few years. This will allow for greater transparency into product integrity (i.e. food markets and second-hand markets). It will allow us to track and trace products and provide increased visibility between the customer, the partner, 3rd party and machine to machine payments. It will decrease fraud, tampering and counterfeiting and will reduce cost for reconciliations. It will also allow the monetization of data transparency. It will provide greater transparency across supply chain partners; greater willingness to do business, it will allow for a more secure interoperability and network management, aligned with compliance adherence.